At least 42 killed in suicide attacks on Syrian security forces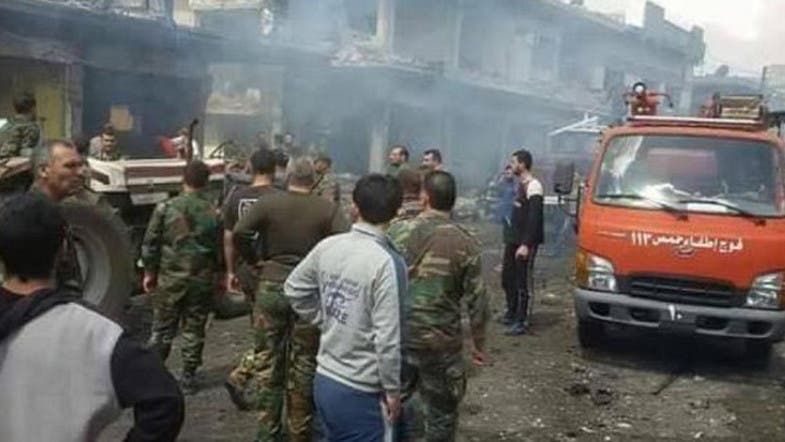 Aftermath of the Homs attacks. (Supplied)
Militants attacked Syrian security forces in the western city of Homs on Saturday killing at least 14 people, the Syrian Observatory for Human Rights reported.
The sound of gunfire and explosions had been heard since early in the day and those killed included a senior officer, the British-based war monitor said.
It was not immediately clear if the militants were from Islamic State or other groups, it said. IS have carried out bombing attacks in the city, which is under government control except for one besieged district held by more moderate rebels.
A witness told Reuters at least one suicide attack had hit government targets inside Homs and killed and wounded several people.
Source: Al arabiya