Ryan Sessegnon in focus: Fulham teenager is the next English star
He is the 16 year old everyone is talking about, so how good is Fulham's Ryan Sessegnon? Adam Bate assesses his vast potential and the big decisions that await…
Perhaps it would be easier to list the big clubs not interested in Ryan Sessegnon's signature. Some say Arsenal and Liverpool are favourites but Chelsea and Tottenham have also been linked with the Fulham teenager as well as both Manchester clubs. Even Bayern Munich and RB Leipzig have reportedly sent scouts to Craven Cottage. So what is all the fuss about?
Sessegnon's Fulham team-mate Stefan Johansen sums it up well. "It's 99 per cent certain he will be one of the top left-backs in the world," said the Norwegian midfielder. Johansen was speaking after seeing Sessegnon score for the second round running in the FA Cup and few there to witness the performance would be in too much of a rush to disagree with him.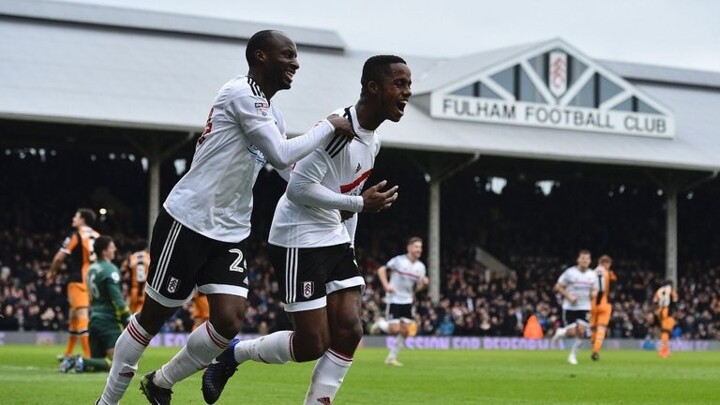 In the press conference after that 4-1 fourth-round home win over Hull, the opening question to Fulham boss Slavisa Jokanovic was about whether such a good team display against Premier League opposition was an encouraging benchmark for his players. But if this was the benchmark, Sessegnon surpassed it. He was the best player on the pitch. At 16.
He scored one goal, using his prodigious pace and energy to burst down the flank, and had another wrongly disallowed. But it was his astute lay-off to Chris Martin when clean through himself that really stood out. Martin let the crowd know who deserved the credit, pointing to the teenage team-mate who had shown maturity that belied his years in picking the pass.
But Sessegnon is a bright lad, a pupil at Coombe Boys' School over the road from Fulham's training ground along with his talented twin brother Steven who is also on the club's books. Jokanovic has spoken of his work ethic and his "good personality" - traits that hint at more progress to come. He knows this is a young man heading to the top with or without Fulham.
"He is only 16 years old but 100 per cent this player is going to be at the highest level soon," admitted Jokanovic. Sessegnon owes his coach plenty, having been promoted to the senior side in the summer, but Jokanovic has had his faith rewarded from the moment he cracked a powerful effort high into the net against Brighton in a pre-season friendly.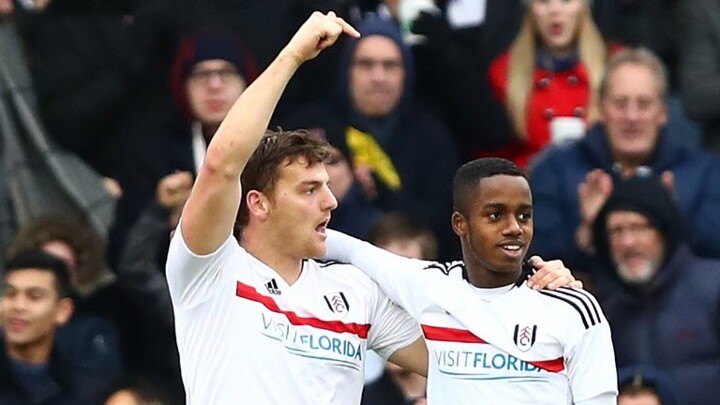 Sessegnon has since become the youngest ever Championship goalscorer, a reminder that while the teenage wonder-kid is a familiar trope, he really is a rarity. After all, Sessegnon is one of only seven teenagers to have scored a Championship goal this season. Only three teenagers have created more chances. And all of them are 19 years old not 16.
It is a reminder of how far ahead of the game that this young man is. If he stays put, he has the opportunity to rack up the best part of 200 senior appearances while still a teenager. But even the most optimistic of Fulham supporters might have to concede that this is unlikely to be how this particular story pans out. Jokanovic is cherishing him while he can.
"I am enjoying the opportunity to work with and use him in my squad," said Fulham's head coach. "I hope for a long time but in this business you never know what is going to happen." And in this business, the decision will be Sessegnon's to take. It's one he should consider very carefully before potentially turning his back on regular first-team football.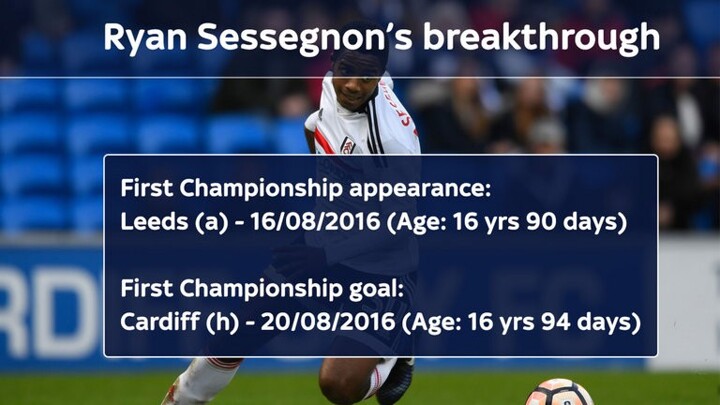 Consider, for example, the fact that he was the youngest member of the England Under-17 squad to travel to Azerbaijan for the European Championships last summer, but has currently made more senior starts and appearances than the rest of that squad put together. Consider too the merits of matches rather than training ground get-togethers.
For now, there is an FA Cup fifth-round tie against one of his mooted suitors in Spurs. Danny Rose's injury will prevent a direct comparison with the current England left-back but one can be made right now: Rose's professional debut came in the Championship on loan at Watford. He was almost 19. It's a clue as to why there is such a fuss over Ryan Sessegnon.