Row over India's electronic voting machines leaves electors dazed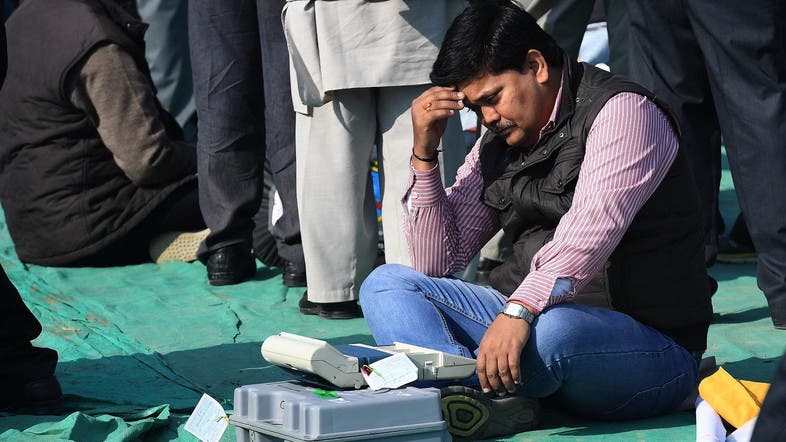 An Indian election official checks an EVM at a distribution center in Ghaziabad near New Delhi on February 10, 2017. (AFP)
The brouhaha over use of smart electronic voting machines (EVMs) in India's legislative elections has reached an ear-splitting pitch, leaving the 850 million constituents confused and confounded.

All set for the five-year general polls scheduled for 2019, India's Election Commission has time and again asseverated that the voter-friendly devices are tamper-proof and cannot be manipulated, but opposition parties have been demanding a ban on the high-tech gizmos and want the poll panel to return to the good old paper ballot system.

Browned off by the belligerent mood of seven national and 35 recognized state parties bent on blowing the whistle, the exasperated commission has now thrown a gauntlet before them and invited politicos of all hues to examine the EVMs from June 3 onwards and show how the indigenously-manufactured machines can be hacked.
Memo to President
Live demo
First in world
Activist's letter