United State backed Syrian militias push into ISIS-held Raqqa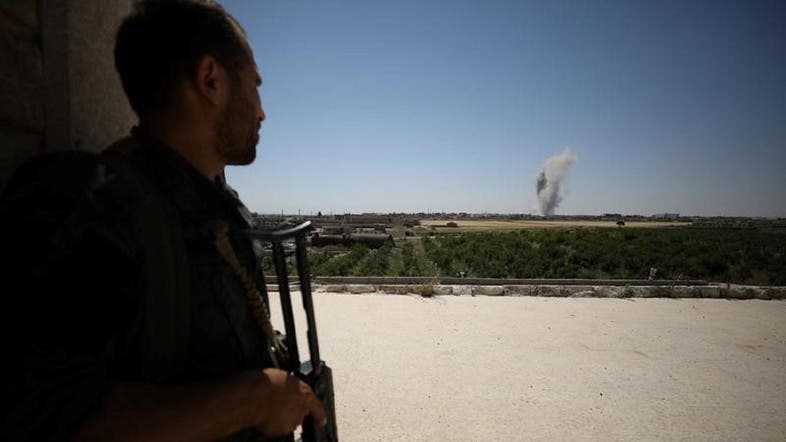 A Syrian Democratic Forces fighter watches smoke billowing from al-Mashlaab district in Raqqa.
United State backed Syrian forces have advanced into opposite sides of ISIS's so-called Syrian capital of Raqqa, the forces and a war monitor said on Saturday.
The Syrian Democratic Forces (SDF), a group of Kurdish and Arab militias supported by a US-led coalition, began to attack Raqqa on Tuesday after a months-long campaign to cut it off.

The US-led coalition estimates that Raqqa, which ISIS seized from Syrian rebels in 2014 during their lightning advance in Syria and Iraq, is defended by 3,000-4,000 jihadists.

It has been a hub both for ISIS's military leaders and its bureaucrats, and has been used to plot attacks in countries around the world.
Mishlab district taken