After missile launch, North Korea prepares to make 'major announcement'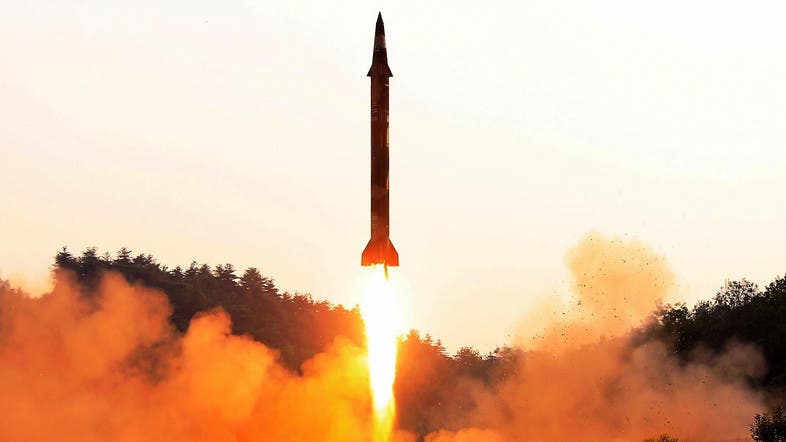 This undated photo released by North Korea's official Korean Central News Agency (KCNA) on May 30, 2017 shows a test-fire of a ballistic missile at an undisclosed location in North Korea. (AFP)
North Korea said it will make a major announcement on Tuesday at 3:30 p.m. (0630 GMT), South Korea's Yonhap news agency reported.

Earlier on Tuesday, North Korea test-launched an intermediate-range ballistic missile into the sea off its east coast, South Korean and US officials said.

South Korean President Moon Jae-in said the military was analyzing the missile with the possibility that it may have been an intercontinental ballistic missile-class rocket.
North Korea has conducted four missile tests since South Korean President Moon Jae-in took office in May, vowing to use dialogue as well as pressure to bring Pyongyang's nuclear and missile programs under control.

U.S. President Donald Trump, responding to the latest launch, wrote on Twitter: "North Korea has just launched another missile. Does this guy have anything better to do with his life?" an apparent reference to North Korean leader Kim Jong Un.

"Hard to believe South Korea and Japan will put up with this much longer. Perhaps China will put a heavy move on North Korea and end this nonsense once and for all!", Trump said in a series of tweets.

White House officials said Trump has been briefed on the latest launch, which took place hours before Independence Day celebrations in the United States. North Korea has previously fired missiles around this holiday.
Source: Al arabiya