Syrian warplanes strike near Damascus despite ceasefire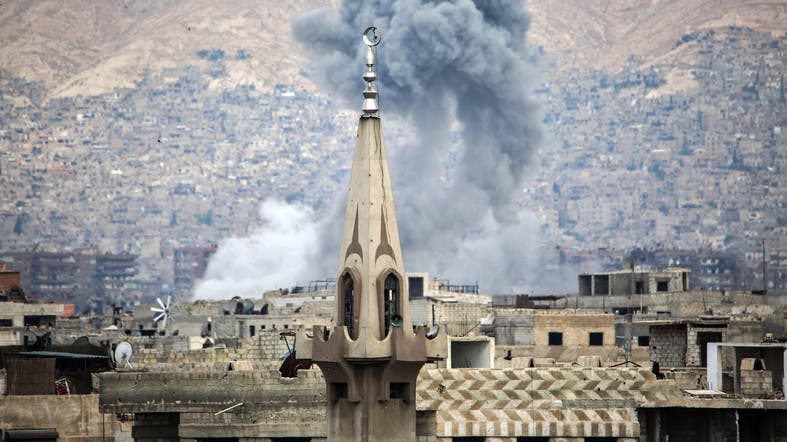 Smoke billows following a reported air strike in the rebel-held parts of the Jobar district, on the eastern outskirts of the Syrian capital Damascus, on June 21, 2017. (AFP)
Syrian government warplanes carried out several air strikes in the Eastern Ghouta area east of Damascus on Sunday, a day after the Syrian military declared a cessation of hostilities in the area, the Syrian Observatory for Human Rights said.

The British-based monitoring group said Saturday had been relatively calm after the ceasefire took effect with isolated incidents of shellfire.

On Sunday, six air strikes hit the towns of Douma and Ain Terma in rebel-held Eastern Ghouta, it reported.