Yemeni government says it did not receive details about United Nation envoy's initiative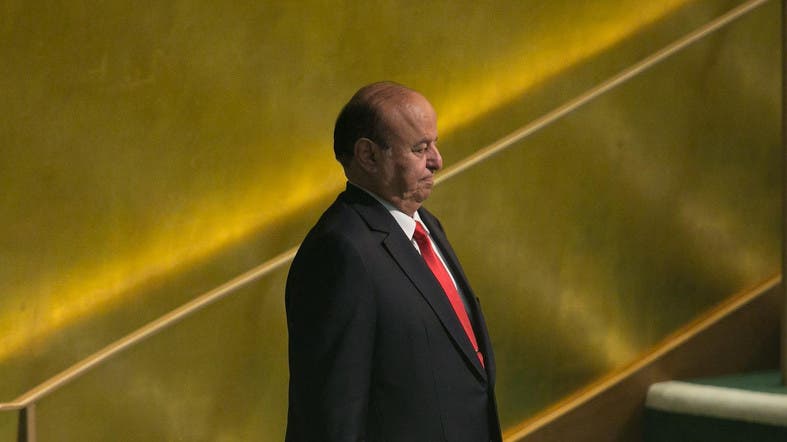 emen's President Abdrabuh Mansour Hadi Mansour arrives to address the U.N. General Assembly at the United Nations on September 21, 2017 in New York City. (File photo: AFP)
The Yemeni government said it did not receive any details about the initiative which United Nation envoy for Yemen Ismail Ould Cheikh Ahmed said is comprehensive towards finding a solution to the Yemeni crisis.

Yemen Foreign Minister Abdulmalik Al-Mekhlafi told Ash-Sharq al-Awsat daily that the initiative is not clear and slammed the UN saying all it does is voice intentions to cover for international failure.

He added that the legitimate government is willing to deal with the UN if it commits to references but he voiced doubt that the rebels are serious about addressing any proposed solutions.

Meanwhile, the rebels, through the supreme political council, called for a comprehensive solution and said Ould Cheikh's proposal carried nothing new and accused him of being biased to the opposing party. Some observers said such a stance further complicates the UN envoy's task which is already difficult.