Ranking players most likely to END Messi and Ronaldo's Ballon d'Or DUOPOLY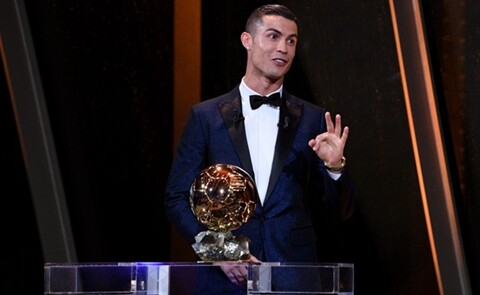 At some point down the line, be it a year from now or four, Lionel Messi and Cristiano Ronaldo's Ballon d'Or dominance will come to an end.
Due to a combination of their decline and another's unstoppable rise, the hegemony will crack. But when will that be, and when it does happen, who will be the first person not named Messi or Ronaldo to win the award since 2008?
Here, we project when the current elite's fall may begin, and who will be in prime position to grasp the mantle when that occurs.
The Year?
Cristiano Ronaldo has won his FIFTH Ballon d'Or. The Portuguese superstar was voted the best player in the world once again - edging out Lionel Messi and Neymar.
Lionel Messi has pushed hard this season to stake a claim, playing some scintillating stuff during Barcelona's unbeaten La Liga run thus far, but the weight of Ronaldo's achievements is too great. He was, after all, a pivotal performer in a Champions League-winning run this year.
Looking forward, the game becomes a projection of how long Messi and Ronaldo can stay at their peak.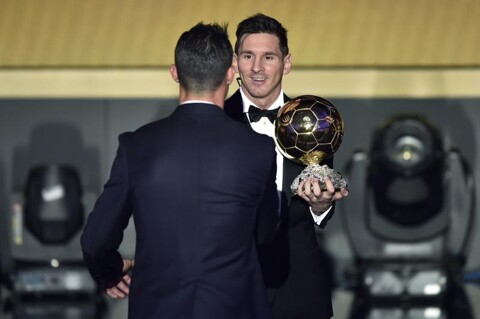 History tells us one of them will win it regardless of other players' achievements, with 2010 being the telling year: Messi won it despite the fact Barcelona did not win the Champions League; Andres Iniesta (2nd) scored the winning goal in a FIFA World Cup final that year, while Wesley Sneijder was comically snubbed from the podium altogether.
So, when do Messi and Ronaldo fall off? It's a dicey art, projecting decline.
Messi (30) could feasibly have five years left in him. he has a contract at the Camp Nou until 2021, and when that burst of speed fizzles out, what's to stop him morphing into a Juan Roman Riquelme-like presence? A less mobile, but still-deadly playmaker who sits and slices.
Ronaldo (32) will be regarded elite as long as he continues to make the difference in crucial moments, on the biggest stages. Real Madrid have and will continue to shape and re-shape their playing style around him, accommodating him, accentuating his strengths and hiding his weaknesses.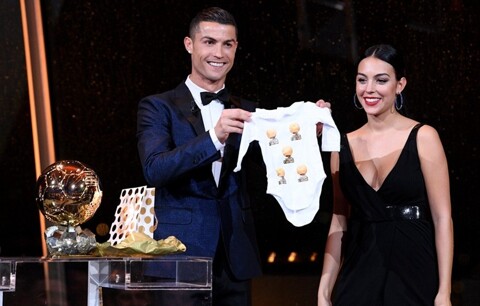 The key is physical shape. If Messi can't jink and dazzle, and can only pass, will he appear the best in the world? If Ronaldo can only play one game a week, or is utilised in the same way Germany used Miroslav Klose in 2014, can he be considered the most impactful?
Three years from now (2020) seems an appropriate projection of when the big change could occur. Ronaldo (35) and Messi (33) will still be incredibly talented, but physical limitations will force either a change of skill set or MO.
The Contenders
10. Kevin De Bruyne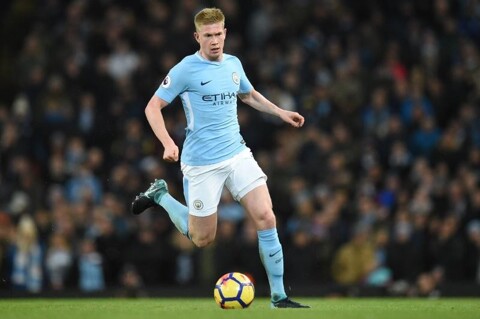 The way De Bruyne's playing right now, it feels like nothing can stop him. He's always been absurdly talented, but he's been repositioned under Pep Guardiola, and that's led to increased involvement, more chances created and more goals scored.
This season he's been described as "the best player in the Premier League by a country mile," by Stoke City manager Mark Hughes, per the Daily Mail, while Guardiola suggests only one man, Messi, is better, per NBC Sports (via Yahoo Sports).
The question is whether he still will be in 2020. He'll be 29 by that point, and any detractors might suggest he'll need to score more often to be in the Ballon d'Or running.
9. Marco Asensio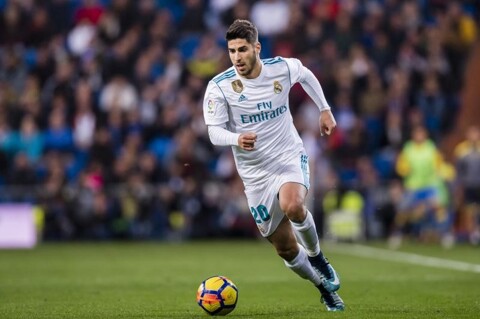 Asensio has proved himself worthy of a starting berth for both Real Madrid and Spain at just 21 years of age; he's developed far quicker than most expected and has already scored in a Champions League final.
This has given Zinedine Zidane a problem, as he needs to find Asensio an appropriate number of first-team minutes to continue his development, but in doing so must drop a bona fide, world-class player. Then again, how long before Asensio is universally considered one of these anyway?
Quick, intelligent and in possession of a stunning long strike, the former Mallorca man is consistently impactful and outrageously exciting.
8. Antoine Griezmann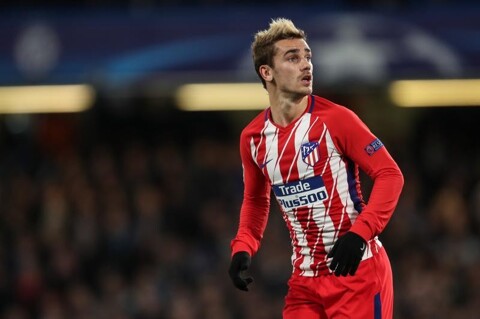 The Ballon d'Or is partly a popularity contest, and Griezmann's effervescent, joyful demeanour has won him millions of fans. That, in addition to his brilliance on the pitch, could give him the edge required in future votes.
In order to remain in the elite tier, he'll have to ensure this most recent rough patch—he went almost two months without scoring—is an oddity, not a recurring theme. Of course, he offers plenty in deeper areas and works hard for his team, but that's not what wins you the big prize.
7. Ousmane Dembele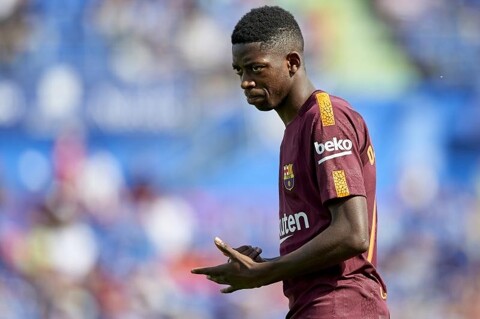 Dembele is now not far from a return to full fitness with his new club Barcelona, and when he does take to the grass again, he'll remind us all what a special talent he is.
One theme set to emerge in this list of future Ballon d'Or contenders is an ability to dribble. Messi and Ronaldo offer it in spades, and it's what set Kaka apart, too: taking on a man (or three) and beating them is one of the most exhilarating sights in football.
Dembele will need to work on plenty of facets in his game to be Ballon d'Or-worthy—finishing, teamwork, decisions, the lot—but does he have the raw potential? Absolutely.
6. Gabriel Jesus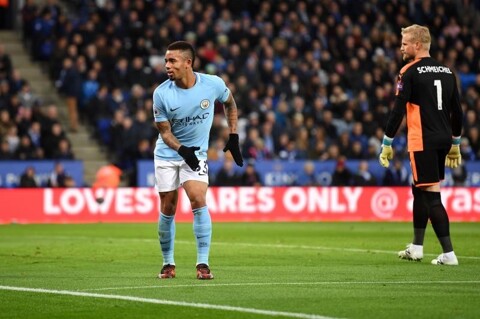 That Gabriel Jesus is already forcing Guardiola to make incredibly difficult choices regarding who to play up front for Manchester City is a testament to his ability and adaption to the Premier League. How many other players in the world could make a manager consider whether or not Sergio Aguero is the best choice at No. 9?
In 2018 he will travel to Russia as one of the two major reasons Brazilians feel glory might not evade them this time. A striker capable of doing what he does—movement, finishing, pressing and all—is not common, and he feels destined for the very, very top.
5. Kylian Mbappe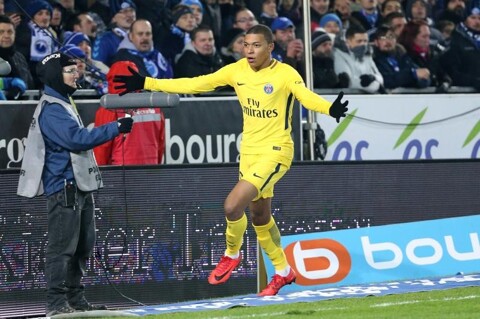 No 18-year-old's career path is set in stone, but suggesting Mbappe will become one of the finest forwards in the world feels about as close as you can get to a home run prediction.
He's formed one-third of a vaunted front three for Paris Saint-Germain this season, and although the ride hasn't been smooth so far—he admitted that himself in October, per ESPN—he's already in double figures for goals plus assists this season. Considering he's battling the expectations of a monster transfer fee at age 18, that's pretty impressive.
His blend of speed, agility and movement is rare; it's a skill set that skips entire classes of footballers and comes around only every now and then.
4. Paul Pogba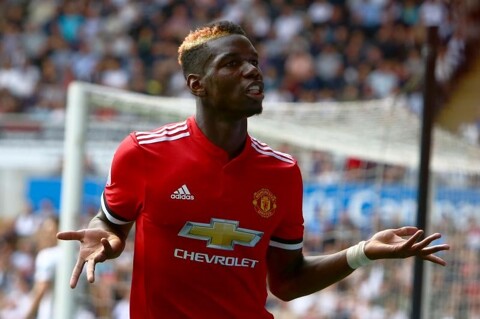 Pogba ticks the same character boxes as Griezmann, with his incredible popularity (that transcends fanbases) a useful tool in the Ballon d'Or stakes.
Add that to the fact he's a borderline-unique footballer in terms of skill and physique, capable of being an X-factor from central midfield and deciding the game at the swing of a leg, and it creates the perfect cocktail.
This season the Premier League are witnessing what a true difference-maker he can be. To have an entire attacking plan built around you at a club the stature of Manchester United speaks volumes.
3. Paulo Dybala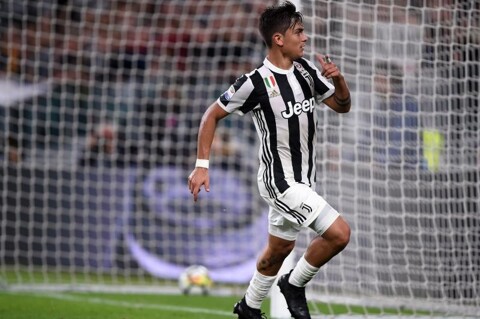 The early stages of this season suggest Juventus aren't quite the force of old, and that means fans of the club should be fearing the inevitable coming early: Dybala leaving the club. He's a player so classy it almost feels like he belongs at a Real Madrid or a Barcelona.
His two goals against Barcelona in the Champions League last season spoke to what a special player he is, and while at the same time he was criticised for not scoring so often in league play, 2017-18 has seen him turn that around.
Twelve goals from 12 Serie A starts is a phenomenal record, and he's already scored two hat-tricks.
2. Eden Hazard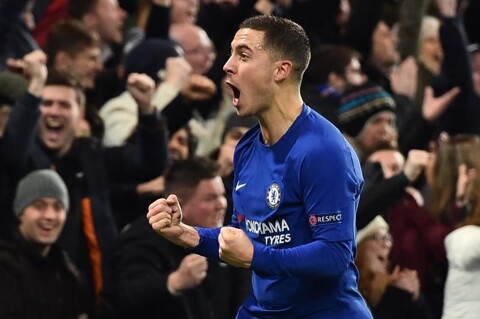 In Chelsea's most recent match played, Eden Hazard was the best player on the pitch. This is a statement that is valid over 50 percent of the time no matter the day, the week or the month, such is the talent he exudes and the incredible form he is in.
It doesn't matter if it's Newcastle United, Atletico Madrid or anyone in between, the Belgian will run riot and twist the opposing defence into knots, and from his newfound central position playing just off the striker, he's creating more than he ever has done.
In a post-Messi and Ronaldo world, Hazard has a chance of winning the Ballon d'Or while in Chelsea colours at some stage. If he were to move to Real Madrid—something heavily mooted by the Daily Mail recently—he'd feel a near-certainty to claim the gong.
1. Neymar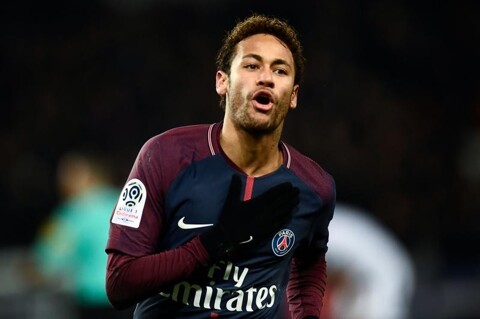 Widely seen as the third-best player in the world, it's only natural to consider Neymar the best-placed player to end the Messi-Ronaldo dominance in the Ballon d'Or charts.
In 2020 he'll be 28, having played seven full seasons in Europe, and into the prime of his career. It's impossible to say which team he'll be playing for at the time, but you can be sure it'll be one of the five best in world football, and that he'll be the star attraction in it.
Dazzling dribbling, ludicrously quick feet, cool finishing, a flawless first touch and an eye for creating chances, too, he ticks every single box. He excites; he thrills; he dominates.
There is one scenario in which a player could well win the Ballon d'Or before Messi and Ronaldo begin to decline, and that involves Neymar, too.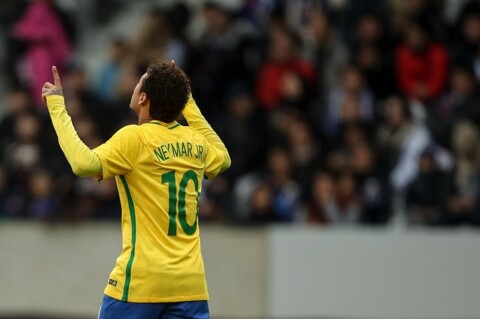 He will lead Brazil to a World Cup revenge mission next summer, and should he succeed in pulling them all the way to the final to lift the trophy, it might be that he's recognised as the best player there and then. Add a potential Paris Saint-Germain Champions League victory into the mix, and that strengthens his claim further.
But at least one, if not both of those things would need to happen for him (or any player) to knock Messi and Ronaldo off the top of the podium this early. Their stronghold on this award is so firm, you'd have to turn the world upside down to usurp them.